Belize Retired Persons Act
Beliz is gearing up to welcome more retirees through a new law which gives tax and residency breaks to qualified retirees age 45 and older. The Retired Persons Incentive Act passed by the Belize legislature in early 1999 is now in force and being implemented by the Belize Tourism Board. The program, which resembles the formerly popular but now defunct pensionado program in Costa Rica, is designed to attract more retirees to Belize.
For those who can show the required monthly income from investments or pensions, it offers benefits of official residency and tax-free entry of the retiree's household goods and a car, boat and even an airplane.
All Qualified Retired Persons must adhere to the general procedures cited by the Customs Department for the clearing of all personal and household effects including 'Mode of Transportation'.
Qualified Retired Persons are not allowed to seek employment or work for pay while in this program or in Belize.
Qualified Retired Persons within this program must inform the Belize Tourism Board regarding any changes stated on the application form. Failure to do so may result in the revocation of applicant's status.
Qualified Retired Persons must adhere to all existing laws of Belize, in addition to the Retired Persons (Incentives) (Amendment) Act, 2001.
All benefits provided by this program will be exclusively used by the Qualified Retired Persons and his or her dependants.
The Belize Tourism Board has the authority to carry out any investigation with respect to the validity of any document provided by the applicant under this program.
Participants within this program must inform the Belize Tourism Board prior to leaving the country indefinitely so that the assets purchased under this program can be liquidated.
All documents presented to the Belize Tourism Board become the property of the Board.
The applicant must not have any criminal matters with the law at the time of application.
Applicants must present a listing with all the necessary information with regards to his or her dependants. If the applicant has a dependant over eighteen and in school, then he or she must present a proof of enrollment from that institution.
Qualified Retired Persons must submit a yearly local bank statement showing compliance with the financial requirements of the program.
Qualified Retired Persons must spend an equivalent of one month in Belize annually to maintain their status as a Retiree Resident.
---
For more information about Belize and Belize Real Estate, please contact:
Caribbean Property Consultants
P.O. Box 149 Dangriga Stann Creek, Belize, Central America
In North America
1-250-592-1277
North American calls to Belize Office
011-501-672-9000
Europe
00-501-672-9000
Patrick Doyle
011-501-670-9933
Lea Snyder
011-501-669-9000
Dan Dunbar
011-501-671-9500
Michael Young
011-501-666-7000
Frank Gagliano
011-501-628-1250
Danie Oosthuizen
011-501-666-0426
* 011 is required for all international calls from North America - From Europe use 00 - Belize's Area Code is 501
Email: to send email, please use: info (then the @ symbol) belizeproperty.com
NEW FOOTAGE
September 2018
Medellin Social
Cartagena Tour 11/01/18
More FREE Videos
---
2018 Seminar Schedule
Austin, TX Sept. 22nd, 2018
San Antonio, TX Sept. 23rd, 2018
Boston, MA Oct. 13th, 2018
Montreal, Canada Oct. 14th, 2018
Phoenix, AZ Oct. 27th, 2018
Las Vegas, NV Oct. 28th, 2018

View Full 2018 Seminar Schedule

(602) 553-8178 Ext. 204
RSVP ONLY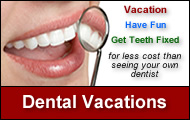 NEW FOOTAGE
September 2018
Medellin Social
Cartagena Tour 11/01/18
More FREE Videos
---
2018 Seminar Schedule
Austin, TX Sept. 22nd, 2018
San Antonio, TX Sept. 23rd, 2018
Boston, MA Oct. 13th, 2018
Montreal, Canada Oct. 14th, 2018
Phoenix, AZ Oct. 27th, 2018
Las Vegas, NV Oct. 28th, 2018

View Full 2018 Seminar Schedule

(602) 553-8178 Ext. 204
RSVP ONLY