Beach & Lagoon
Belize Caribbean Real Estate Properties
Property #356
This unique property is the ideal secluded beach getaway.
Just one mile north of Punta Negra village you have plenty of privacy but are close to the community and supplies. Walk miles of white sand beach, fish from your own private beach, pick you own coconuts and mangoes. There are nearby islands and reefs for great snorkeling and fishing.
Placencia Village is the shopping and activity hub about 1/2 hour to the north. Civilization is nearby but roads and power have not reached this strip of beach yet. People have lived in Punta Negra village for more than 100 years. It is still a quiet, peaceful fishing village.
City/Town/Village: Punta Negra District
Belize Price: $169,000
Lot Size: 3.68 acres
Property Tax : $82
---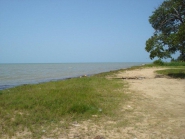 Property #354
South of Dangriga Town with 1345 feet of Caribbean Sea front
This beach front is strategic to many of Belizeís natural wonders which include towering rain forests, pristine rivers, Mayan ruins, massive reef systems and much more. The Central Coast area is the fastest growing area of Belize because of its pristine natural environment, quaint and safe local villages, and itís proximity to the parks and preserved areas which have made Belize a world class adventure travel destination.
This property boasts 23.16 acres with 1345 feet of Caribbean beach frontage.
Ideal swimming conditions as well as easy access to offshore cayes, coral atolls, the barrier reef. The water is normally crystal clear and has no strong currents or undertows.
This is an excellent location, with municipal power/water and paved roads. Ideal for a resort or subdivison, just south of Dangriga Town in the central coast district of Stann Creek. It is also near the municipal airport, Hopkins Village Sittee River, waterfalls, Mayan ruins, the Cockscomb Basin Wildlife Sanctuary, Mayflower Bocawina National Park, Commerce Bight Lagoon plus many other natural attractions.
The acreage has an all seasons creek that flows through it leading to Commerce Bight Lagoon. It also has the main paved road that divides approx 6 acres off to the back side of the property onto the lagoon side.
Address: South Dangriga Town
City/Town/Village: Dangriga Town
District: Stann Creek
Price: $1,950,000
Lot Size: 23.16 acres
Availability Status: Active
Property Tax : $2,500

Community Features
Airport
Banks
Boat Taxi
Boating
Gas Station
Hotels
Municipal Power
Municipal Water
Paved Roads
Playground/Park
Post Office
Public Transportation
Taxi
---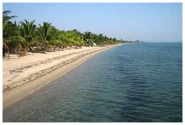 Property #100
Side x Side Caribbean Sea view lots and a sepertate lot, are located just south of Hopkins Village.
Just 175 feet from the Caribbean Sea, sand and palm trees. These large building lots have 100 feet of road frontage, 150 feet of depth, power, water and offer spectacular, breathtaking views of the Caribbean Sea.
At US $39,900K each or US $112K for all 3, these are an exceptional value!
Lot #243 is still available
LOTS #240, 241, #242 have been SOLD
Address: Lot 243, Phase 2
City/Town/Village: Hopkins Village
Neighborhood: Sittee Point Estates - Phase 2
District: Stann Creek
Price: $39,900
Square Feet: 150,000
Lot Size: 100 x 150 each
Availability Status: Active
Property Tax : $22
Community Features
Boat Taxi
Boating
Gas Station
Hotels
Marina
Municipal Power
Municipal Water
Public Transportation
Spa/Jacuzzi
Taxi
---

back to top
REALTOR CONTACT INFORMATION
Caribbean Property Consultants
P.O. Box 149 Dangriga Stann Creek, Belize, Central America
In North America
1-250-592-1277
North American calls to Belize Office
011-501-672-9000
Europe
00-501-672-9000
Patrick Doyle
011-501-670-9933
Lea Snyder
011-501-669-9000
Dan Dunbar
011-501-671-9500
Michael Young
011-501-666-7000
Frank Gagliano
011-501-628-1250
Danie Oosthuizen
011-501-666-0426
* 011 is required for all international calls from North America - From Europe use 00 - Belize's Area Code is 501

Send Email To Belize Realtor
You can also send an email directly to the realtor by filling out the short form below. Please remember to include the property i.d. number within your comments.
(you will find the i.d. number in each property description) .
OUR BEST KEPT SECRET
Members Review
The Oct. 2018 Peru Tour
2019 Peru Tour 3/07 - 3/16
More FREE Videos
---
2018 Seminar Schedule
(602) 553-8178 Ext. 204
RSVP ONLY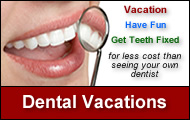 OUR BEST KEPT SECRET
Members Review
The Oct. 2018 Peru Tour
2019 Peru Tour 3/07 - 3/16
More FREE Videos
---
2018 Seminar Schedule
(602) 553-8178 Ext. 204
RSVP ONLY