House & Condo
Belize Caribbean Real Estate Properties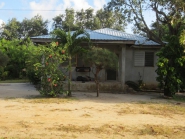 Property #362
This 3 Bdrm, 2 Bath Concrete Home is located in a quiet neighborhood 1 mile north of Seine Bight. The house is on an 8,800 square foot lot that has been nicely landscaped. The house is 1,200 square feet and has been well built and has tile floors in the main living area. It has 3 bedrooms and two full baths. The house still needs some finishing work that could be done for aprox. $10K.
You'll be only steps to the Caribbean Sea or the lagoon when you move in.
City/Town/Village: Placencia Peninsula Neighborhood: Seine Bight District: Stann Creek Beds: 3 Baths: 2 Floors: 1 Year Built: 2005 Price: $70,000 Lot Size: 84' x 105' Availability Status: Active Property Tax : $65 Additional Information
Community Features
Airport
Banks
Boating
Bowling
Gas Station
Hotels
Marina
Municipal Power
Municipal Water
Paved Roads
Playground/Park
Post Office
Public Transportation
Taxi
Tennis Courts
---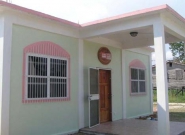 Property #130
Brand New Home in Punta Gorda, Belize
Built 2009 (started in 08 and finished just now) and never lived in.....
This home has been reduced from US$94K to US$74K for a quick sale. Owner will consider financing!
This charming one story 2 Bedroom,1 Bathroom is concrete construction with concrete roof ready for a second floor from which you get views of the Caribbean Sea. On a cozy corner lot 2 blocks from main street Punta Gorda Town and four blocks from the Caribbean Sea, this unique property is walking distance to the sea schools, church, shopping and the open fresh, local farmers market. Truly one of a kind. Great starter home, vacation home or even vacation rental.
Nearby Cayes are only a 15 minute boat ride away. They have incredible beachs and diving! The actual reef is only 30 miles offshore.
2 Bedroom
1 Bath w/ Vanity & Tile Shower and washer hookup
624 sq ft Living Space
Hurricane Proof Built
Secure Windows & Doors
500 sq yard Corner Lot
Tile Floors Throughout
Concrete Roof
2nd Floor Sea View
Clear Land Title
Double Tinted Windows
Hardwood Doors
USA Standard Septic with Leech Field and Banana Plants
3 Ceiling Fans
Ground High & Dry
Motion sensor
Security lighting
Security fencing around property with street parking and gated parking with enough space for a boat or rv
Hot & Cold water throughout (gas hot water tank)
Kitchen cabinets made of exotic sam wood and cedar with tile countertop and new appliances.
Address: Forest Home on Acreage
City/Town/Village: Punta Gorda Town
District: Toledo
Beds: 2
Main house Baths: 1
Floors: 1
Year Built: 2008
Price: $74,000
Square Feet: 624
Lot Size: 498.41 SY
Availability Status: Owner Financing
Property Tax : $45
Additional Information: Home Features Gas Range
Community Features
Airport
Banks
Boat Taxi
Boating
Gas Station
Hotels
Marina
Municipal Power
Municipal Water
Paved Roads
Post Office
Public Transportation
Spa/Jacuzzi Taxi
---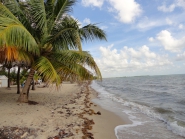 Property #330
Just 90 feet from the Caribbean Sea sits this cute, one bedroom, one bathroom cabana.
Located in the north part of Hopkins lot #236 is 60 x 120 foot level sandy well treed and is an ideal spot for a Caribbean getaway.
This home is small, but has everything you need for a tropical home. You could simply move the cabana to another part of the property and build your dream home.
- Living/kitchen 8.25 x 11.75 feet
- Bedroom 7.75 x 7.25
- Bathroom 6.5 x 8
- Front deck 4 x 9.25
Close to hotels, restuarants, shopping, zoned commercial/residential.
This home has municipal water power, a water pump with sistren, washer hook up and shower. The windows are louver type and the floors are exotic hardwood. The lot in front of this home on the Caribbean Sea is vacant. There is also road access to the sea 60 feet to the north.
This lot has recently been re-surveyed.
Address: Lot #236 Hopkins North
City/Town/Village: Hopkins
Village District: Stann Creek
Beds: 1
Baths: 1
Floors: 1
Price: $89,000
Garage Size: N/A
Square Feet: 7,200
Lot Size: 60 x 120
Availability Status: Active
Property Tax : $35
Additional Information Home Features
Balcony
Cable/Satellite TV
Hardwood Floors
Community Features
Boat Taxi
Boating
Gas Station
Hotels
Marina
Municipal Power
Municipal Water
Playground/Park
Public Transportation
Taxi
---

back to top
REALTOR CONTACT INFORMATION
Caribbean Property Consultants
P.O. Box 149 Dangriga Stann Creek, Belize, Central America
In North America
1-250-592-1277
North American calls to Belize Office
011-501-672-9000
Europe
00-501-672-9000
Patrick Doyle
011-501-670-9933
Lea Snyder
011-501-669-9000
Dan Dunbar
011-501-671-9500
Michael Young
011-501-666-7000
Frank Gagliano
011-501-628-1250
Danie Oosthuizen
011-501-666-0426
* 011 is required for all international calls from North America - From Europe use 00 - Belize's Area Code is 501

Send Email To Belize Realtor
You can also send an email directly to the realtor by filling out the short form below. Please remember to include the property i.d. number within your comments.
(you will find the i.d. number in each property description) .
NEW FOOTAGE
September 2018
Medellin Social
Cartagena Tour 11/01/18
More FREE Videos
---
2018 Seminar Schedule
Austin, TX Sept. 22nd, 2018
San Antonio, TX Sept. 23rd, 2018
Boston, MA Oct. 13th, 2018
Montreal, Canada Oct. 14th, 2018
Phoenix, AZ Oct. 27th, 2018
Las Vegas, NV Oct. 28th, 2018

View Full 2018 Seminar Schedule

(602) 553-8178 Ext. 204
RSVP ONLY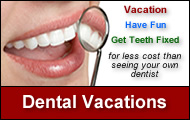 NEW FOOTAGE
September 2018
Medellin Social
Cartagena Tour 11/01/18
More FREE Videos
---
2018 Seminar Schedule
Austin, TX Sept. 22nd, 2018
San Antonio, TX Sept. 23rd, 2018
Boston, MA Oct. 13th, 2018
Montreal, Canada Oct. 14th, 2018
Phoenix, AZ Oct. 27th, 2018
Las Vegas, NV Oct. 28th, 2018

View Full 2018 Seminar Schedule

(602) 553-8178 Ext. 204
RSVP ONLY